Signage & Displays
Promotional signage & displays are a great way to promote products, specials or upcoming events for any business. Remember great signage starts with great design. Being able to convey a simple message is often all it takes to succeed in business. Advertising comes in many forms, from printed graphics to digital signage. Take a look below to see some examples of signage we offer, and always feel free to reach out to us with any questions!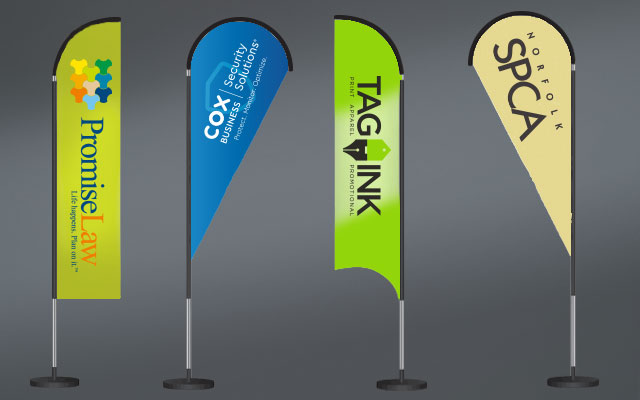 Feather Flags
Our Feather Flags are a perfect way to promote your brand. You can use them anywhere – at events, trade shows, real estate sales, or just outside your business. They are a great way to get significant exposure for your business at a great price!
Retractable Banners
Need a retractable banner for your trade show display? We got you covered. These banners stand on their own, and are a great addition to any pop up display. Whether it's a trade show, corporate event, or promotional appearance, our retractable banners get the job done, then roll up for easy transport and storage.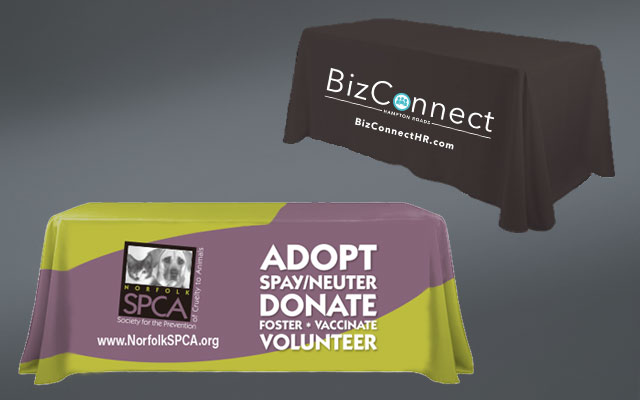 Table Covers & Runners
Draw prospective clients to your booth with attractive and affordable trade show table covers! The appearance of a professional-looking trade show tablecloth will bring a positive image to your business. Plus, They're washable and reusable so you can bring them to every tradeshow, seminar and public event.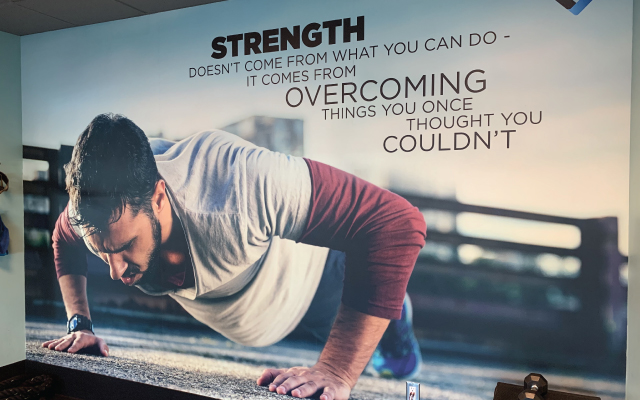 Wall Murals
A custom wall mural can transform any space from mundane to downright awe-inspiring.It provides your clientele with a fascinating visual experience. It conveys to them the essence of your brand, and what you're all about. Have a commercial business? Retail? Residential? No matter how large or small the project, Tag Ink will make your vision a reality.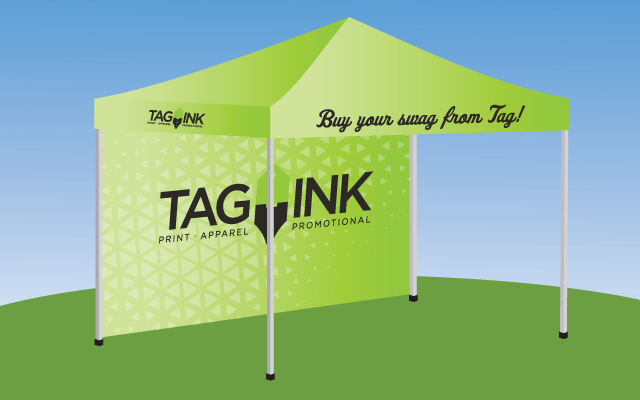 Tents
Whether you need a branded pop up tent for a small event, like a festival, fair or backyard party, or a big event, like a company function or wedding, Tag-Ink has you covered. Our pop-up event tents come in a range of sizes and styles. In addition to the different styles of tents we offer, we also offer a number of accessories, including walls, rain gutters, awnings, leg banners and drapes, flags, banners and bows. If you're looking to truly make a splash at your next event, consider pairing one of our event tents with any one of the accessories we offer.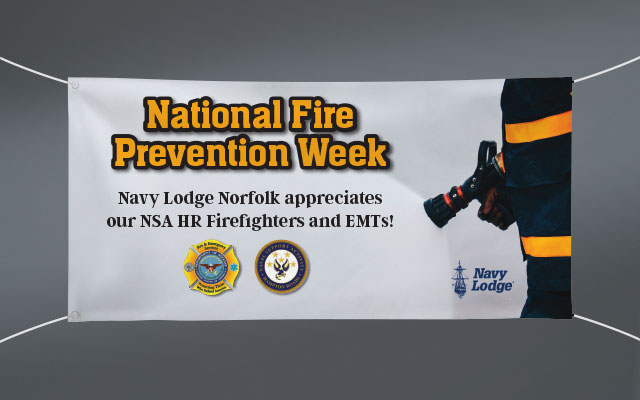 Vinyl Banners
Grab customers' attention quickly with vinyl banner printing. Placing vinyl banners near your store allows you to catch and sustain people's interest—quickly and effectively. Often large and conspicuous, banners point customers to your business without the usual high advertising costs. Vinyl banner printing is a one-off job that you can use over and over again.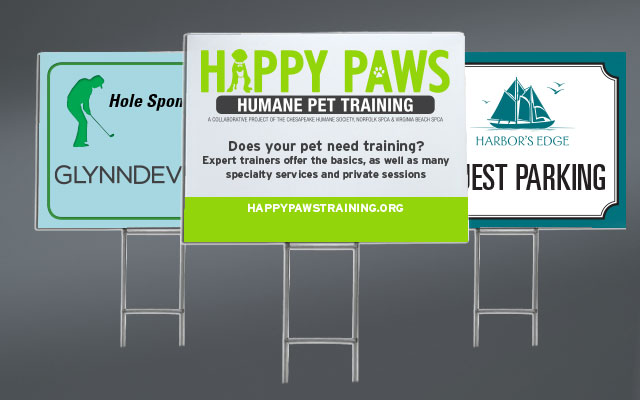 Yard Signs
Our Custom Yard Signs can open doors for your business, awareness causes, and political campaigns. Passing your message in style, our corrugated plastic yard signs will get your promotional message at indoor and outdoor events. Made from durable corrugated plastic sheets, they are fade and water resistant to withstand the heat, rain, and snow. You can order our yard signs with stakes that has varied options such as wire stands, grommets on all four corners, metal frame with riders, or double-sided foam tapes to display them anywhere.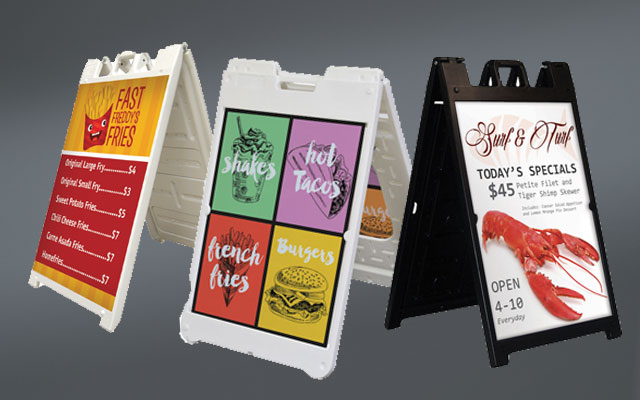 A-Frame Signs
A-Frames, also known as sandwich board signs, are an easy and affordable way to advertise your business or event. The durable thick plastic frame allows them to be placed both indoors and outdoors in any conditions except extreme weather. They are also extremely easy to set up, take down, and move from one location to another as needed.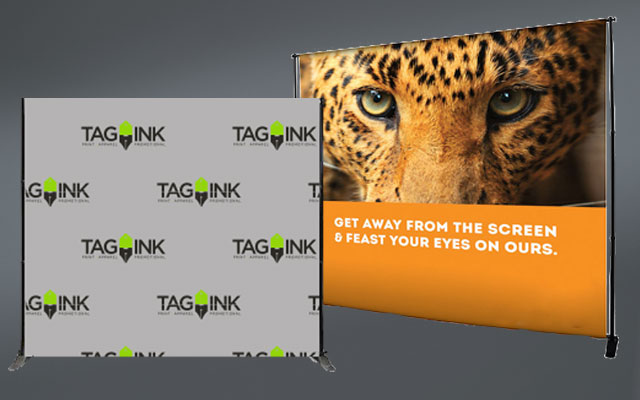 Step-N-Repeat Banners
Bring that glam look to your corporate events with Step and Repeat Banners. Unlike other conventional banners, these step and repeat banners let you add a dash of glamour and lure to your whole event. Turn the face around at your exhibit booth only with this special feature to display.