Custom Apparel
Our showroom in Norfolk, VA, stays up-to-date with the latest trends in clothing from corporate apparel to golf to uniforms. Let us inspire your promo products! Giving gifts of custom promotional apparel is a great way to show your customers that you value their business.
Branded apparel is also a professional way to outfit your team. With our extensive selection of high-quality t-shirts, polos, outerwear and accessories, you'll not only find a garment that fits your brand, you'll find one that suits your marketing budget.
Direct to Garment (DTG)
Direct to garment printing is also referred to as DTG or digital printing, and is a very popular method for garment printing. It is a great option for small quantities of t-shirts, hoodies and other apparel products. If you want photographic t-shirt printing, direct to garment printing could be the best choice for your design or logo!
The reason it is called direct to garment printing is because the design is applied directly to the garment from the machinery as opposed to applying it to another thing like a transfer, and then applying it to the shirt. Digital shirt printing will retain all of the small details and colors in your image and can use as many colors as you would like in the design. Direct to garment printing uses water based ink on shirts that are at least 80% cotton, which gives a very soft feeling print you are sure to love!
DTG looks great on…
Tshirts | Tank Tops | Sweatshirts & Hoodies | Onesies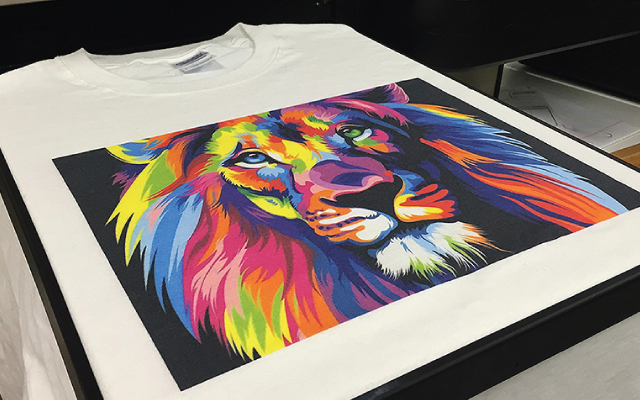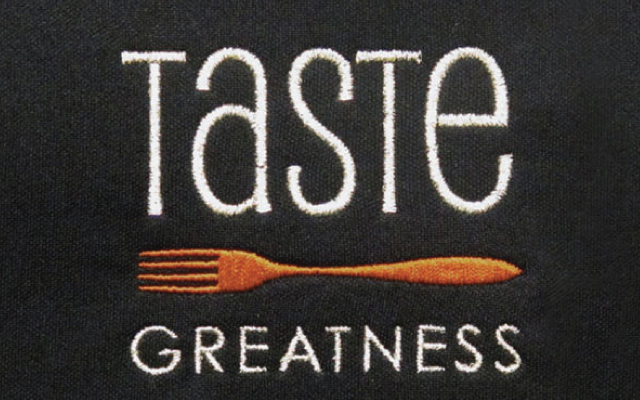 Embroidery
Embroidery is our most popular decoration style! Your logo first needs to be "digitized"; mapped out for an embroidery machine based on the details of the logo & its colors. From there, the appropriate thread colors are chosen, a sample stitch out is run, and your order is put on embroidery machines that read the final digitized file and embroider your logo to its exact specifications.
Embroidered logos typically look best on polos, jackets, woven shirts, caps, and bags, but this is a truly versatile style of decoration. We've embroidered just about every style of apparel & accessory!
Embroidery is commonly used for…
Polo Shirts | Hats, Beanies & Visors | Jackets & Outerwear | Sweatshirts | Backpacks & Bags | Towels & Blankets
Heat Transfer
If you have ever used an iron to press a decal onto a shirt then you know the basis of heat transfer, but our method is exceptionally more advanced. The digital heat seal decoration method utilizes regulated heat and pressure to thermally bond graphics onto a material's surface.
Heat transfer, also known as digital transfer, is a great decoration choice if you are looking for affordable design options with unlimited colors. With decoration methods like embroidery and screen printing, you are using physical resources – thread and ink – to create a logo. This cost can be avoided with heat transfer, making it the most ideal decoration option for smaller orders.
Heat Transfer is commonly used for…
T-Shirts | Activewear & Sports Apparel | Sweatshirts & Hoodies | Backpacks & Bags | Teamwear | Team Uniforms & Jerseys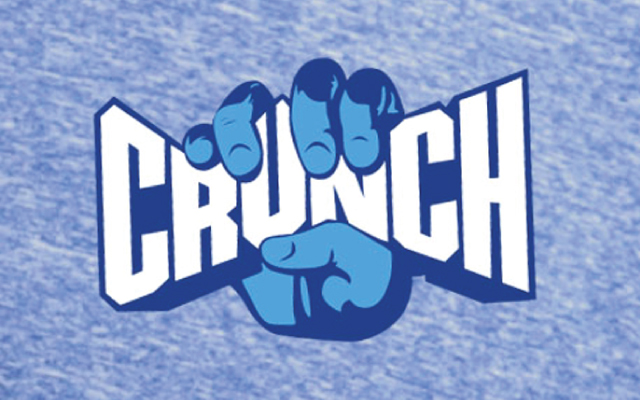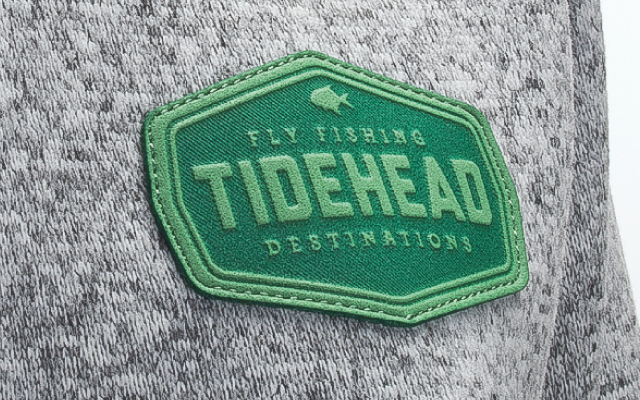 Custom Patches
Custom patches are a great way to add some texture and depth to your logo! Your patch can be applied to your product in one of two ways. Either your logo is debossed on a leather patch and then the patch is embroidered to the product OR an embroidery patch is created of your logo and it is attached to your item via heat transfer.
Custom Patches are commonly used for…
Hats | Beanies & Winter Hats | Sweatshirts | Outerwear
Laser Applique Embroidery
Laser Applique Embroidery, also known as digital applique, takes the 3D texture of embroidery and combines it with the visual impact of full-color printing to create something different and unique. This process allows you to imprint full-color photo images directly onto a single layer of twill.
Digital applique creates incredible detail while saving on stitch count, so it is great for logos that contain a lot of detail. The bright colors available will add liveliness to any design.
Laser Applique Embroidery is commonly used for…
Sweatshirts | Jackets | Uniforms | Teamwear | School Apparel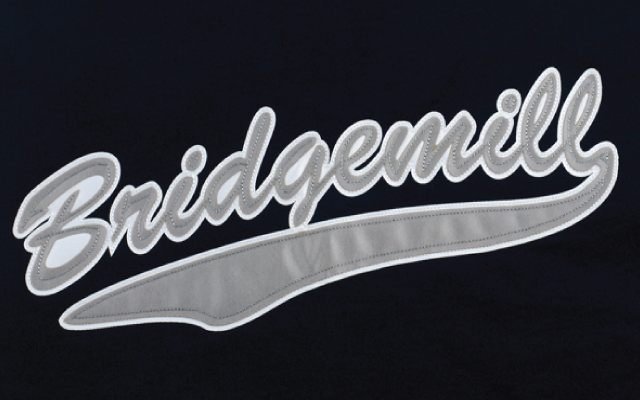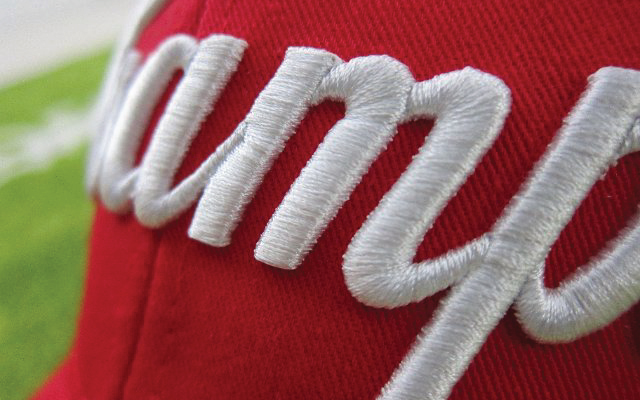 3D Puff Embroidery
3D puff embroidery is done by placing a foam pad, or "puff", onto your products and then having your embroidery machine sew an outline of your logo or design. Once this is complete you simply remove the excess puff around the outside of the embroidered outline and you've got a 3D design.
3D embroidery is used almost exclusively on custom hats and caps to give your logo or design depth and height. Outside of headwear, 3D embroidery is used on other heavy-fabric items like sweatshirts, hoodies, and workwear.
3D Puff Embroidery looks great on…
Hats | Sweatshirts & Hoodies | Workwear | Teamwear
Dye Sublimation
Dye sublimation printing is a full color, full-coverage printing technique. Your artwork is printed onto a sheet of high-release paper and transferred onto your apparel using heat and pressure. The dye particles convert into gas — known as sublimation — where they bond to the polyester fibers. Unlike screen printing, the dye is absorbed by the fabric for a fantastic, soft-to-the-hand feel.
You want detail? You got it. Going for depth of color? Sublimation nails it. If you want a luxe look and breathtaking graphics, this is your go-to print option.
Dye Sublimation looks great on…
Tshirts | Tank Tops | Socks | Towels | Sweatshirts | Jerseys